There is no such thing as luck
17:20/18:00
"How lucky you are that you are paid to work on Open Source Software!" Thanks, but that was not luck. I was lucky that my father put me in front of a Commodore64 when I was four. I was lucky when my application for an MBA got rejected… but I developed OSS libraries for two years before anyone noticed. The truth is that there is absolutely no luck in becoming an OSS developer. You need dedication, will and grit. Along with a strong desire for learning new things: from mastering version control to convincing others of your ideas. The good news is that you can become an OSS developer too!
Language: English
Level: Non technical / For everyone
Matteo Collina
Technical Director - nearForm
Matteo is Technical Director at NearForm, where he consults for the top brands in the world. In 2014, he defended his Ph.D. thesis titled "Application Platforms for the Internet of Things". Matteo is a member of the Node.js Technical Steering Committee focusing on streams, diagnostics and http. He is also the author of the fast logger Pino and of the Fastify web framework. Matteo is an renowed international speaker after more than 60 conferences, including Node.js Interactive, NodeConf.eu, NodeSummit, JSConf.Asia, WebRebels, and JsDay just to name a few. He is also co-author of the book "Node.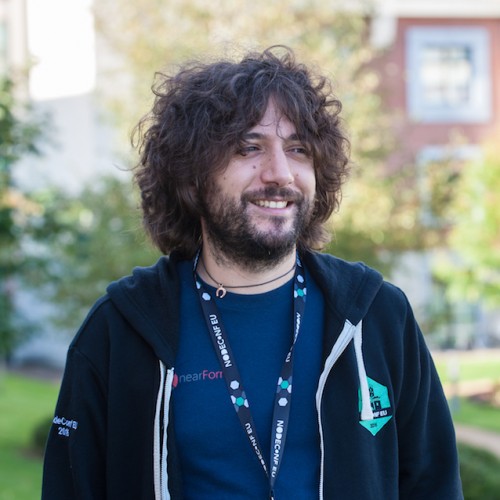 Go to speaker's detail