Challenge yourself and (re)build the e-commerce with XPay
Simone Corti, Filippo Dell'Oca, Maurizio Airoldi
DATE: Friday, April 13th
TIME: From 11:30AM to 5:50PM
LENGTH: Sessions 20-30 mins long each

WARNING: seats are limited, booking is recommended. REGISTER NOW!
Access to Lab is allowed to Codemotion Conference Ticket holders.
Join this terrific experience together with the latest technologies: experiment with fun and enjoy the thrill of new coding solutions, being involved with the Xpay e-commerce revolution!
Nexi's experts are at your disposal during the event to explore the online payment world, discover with them how much do you know about e-commerce integration with funny quests… and bug fixing: in fact some of the code provided has intentional tricky bugs to be fixed!
Catch the bug, deploy with XPay!
The XPay codelab is a trial based code-lab that will show you how to implement the latest e-commerce payment technologies, you'll have at glance:
some code examples of XPay platform integration into PHP or Java
direct access to cartasi.it, keyclient.it, nexi.it and all subdomains required to e-commerce operation
a way to handle all online payments methods using XPay
Thanks to trial & error you'll find the way to implement XPay technology, editing and fixing the examples provided.
After a few minutes of exercise XPay integration will become like a natural skill to you, and you'll be able to build a 100% personalized payment user experience.
The codelab will take place on Friday, April 13th from 11:30am to 5:50pm: come and take a peek at any time, the entrance is free.
20 to 30 minutes sessions
The codelab is addressed to web developers, APP developers, UX designers and anyone interested in e-commerce.
Language: Italian
Level: intermediate
How to participate:
Book your seat! – seats are limited, booking is recommended!
Some notebooks and tablets will be provided.
Back to list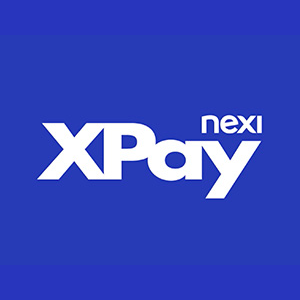 Register